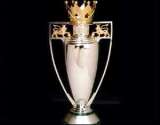 In memory of Dave Farnes and for all his hard work in helping me with the football over the years. The competition will now be called Smiffy/Farnes PTS.
Another season of Predict the Score is over. Thanks to all those that get sheets to me every week you know who you are. Much appreciated. Cheers.
Only pages for PTS Latest and Leaderboard will up date on Saturdays. The rest will be done Sunday.
I HAVE A NEW EMAIL ADDRESS, SO PLEASE CHECK CONTACT PAGE BEFORE CONTACTING ME. CHEERS

Find all the latest on Predict the Score.
PTS Leaderboard link will show all scores highest to lowest.
If you give your sheets to me or via a postie your scores will be on the Royal Mail link.
Otherwise click on your pub or company to find scores more easily.
Or to see full list click PTS Latest.
Can you please write scores clearly. Some are hard to read and i can only give it as i see it.Cheers.
If a game is postponed,abandoned or moved to a Monday or Friday night it will be VOID(Ex Xmas one,or when stated on sheet (Easter). Cheers.
Prize: £

Winner:
To watch games live that aren't on TV (3pm Saturdays etc ) click on this link
These include games in the week in Eng,Spain,Italy and Germany.
Choose a game and click on a Browser